island6, a gallery produces new media artwork featuring the use of LED with cutting edge style, just had another exhibition named Urban Operandi. I went to their opening event which was filled with fashionistas and art enthusiasts. This atmosphere reminded me of the previous greatly successful Art Walk 2013 in which people who fond of art and lifestyle mingle together and have a blast.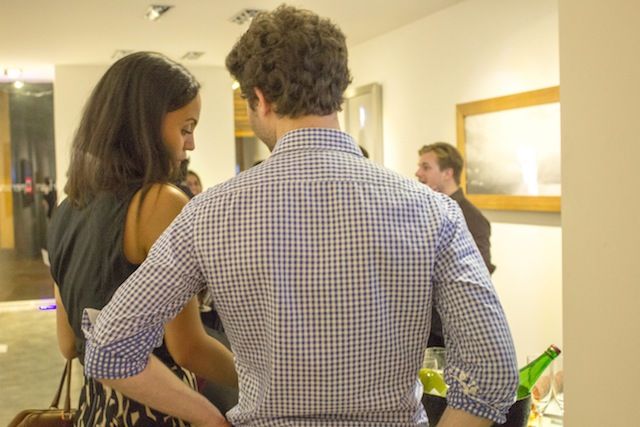 I love this piece featuring IFC in Hong Kong. It is called Banana Ball. The blurb goes: The green was laid out before me and I couldn't wait to get stuck in. We were a jolly threesome, Bill and his wife really were quite the delightful couple, wonderful golfers. Bill said he always admired my grip, said it was strong and meant I would never fall prey to a fat shot. I always admired Bills tenacity and his aim, he was great at getting it in that hole from whatever angle. Before we Tee'd off, we decided on the amount of strokes we would give each other and then got started. We finished the front side quick enough and it wasn't long until we got to the sweet spot, half way through the course. We all took this as a chance to relax and get our balls washed, but my drive was still going strong and I'm sorry to say Bill and his wife won't be able to handle me on the last half… I get really competitive towards the end of a game, golf really brings out the animal in me.
Artwork: "Breakage 101"(破損101)
A new healthy approach to life, as recommended by leading figures in the health and well being field, is to adopt a business method to your emotional welfare. For anyone who has ever worked in Hospitality, the Food & Beverage field, this method will come as no surprise. Company policy will always allow for breakages, spillages and wastage and after you have cashed up, write them off and move on with tomorrow's business. Appropriating this system into your lifestyle can take many forms. E.g. When next you feel the proverbial sledgehammer of a complete c*nt smashing your nerves to bits through his rude behaviour or annoying habits. When next you feel someone crushing your spirit through his vindictive carriage or when your heart is demolished by some devastatingly handsome Lothario. First: Take stock. Second: Count your losses and your blessings. Thirdly: If you're at a loss, take heart as there's always tomorrow. And lastly: Write it off as a breakage/spillage/wastage and chalk it down to an experience earned, a lesson learned and a life lived.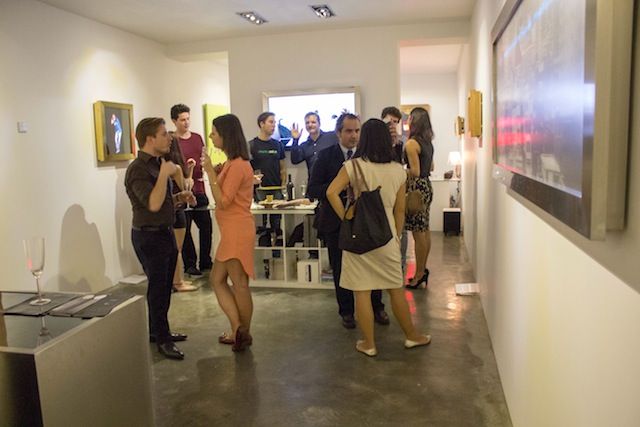 Artwork: "The Place In Between" (介於之間)
I adore tentatively tip-toeing that thin line between sleep and wakefulness. Longing for that point at which the world of shapes and forms melts away to be replaced by an enchanted world of which I alone am architect, legislator and solitary inhabitant. Blissfully warding off the seductions of deep sleep I remain non-committal, between states, and semi-conscious of my own imagined mastery. It is the extension of this condition for which I yearn; it's infiltration, liberation, of my waking life. As I ascend to this twilight realm of restlessness that persistent obstacle of physicality is overcome, and ceases its relentless encroachment upon my mind. I float amongst grey-scale clouds and wander amidst dreamscapes of illusory worlds. All is I, I am all. It is transience, it is instability, and it is delicious.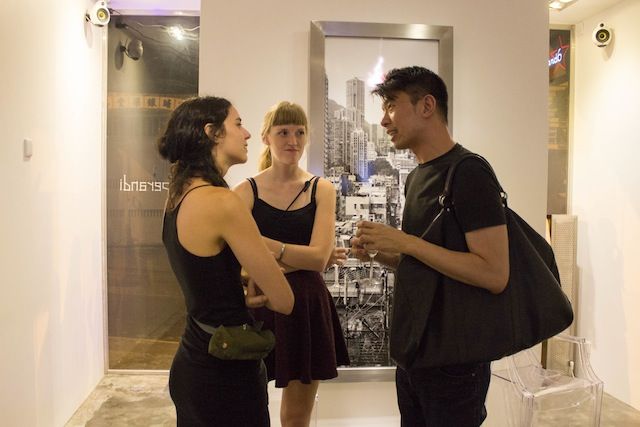 Artwork: ''Tune into Me'' (共鳴)
Hi,

So I saw your profile on HKLoveOnline, you look like you're on my wavelength. Wanna get together and get down sometime? I'm defo feeling your vibe. A little bit bout me, I'm young, fun and always up for a good time. Want to have a good time with me? We could head to Wan Chai, hit a few bars, get a little crazy… Hows about it big guy? Don't let my profile turn you off, I'm not always so hairy. Also the lighting was quite dodgy, trust me I look much better in person and after a few drinks, who cares anyway? So get in touch… : )
Artwork: "FYEO"(只為吸引你)
Mr. Jones, THX for the provided PESOS material, but ATM I am unable to RSVP. AAMOF the portfolio was NSFW as the composition was OT. PTO the last planning files to find our concept of the USP. As IANAL you will have to contact Mr. Smith ASAP to check on our legal actions. HTH. BTW, all of your subsequent messages are AYOR. This case is TBD and TBC. JFF did you have a look at the new clipboards? TTYL. TGIF. Mr. Miller
In their latest exhibition the electronic art collective island6 explores the human response to the living, breathing and pulsating city. The booming megalopolises of Beijing, Shanghai and Hong Kong provide the perfect testing grounds to trace the human reality of this new existence. As the cities of China march ceaselessly forwards in realization of an unraveling economic, political and cultural future the nature of the metropolis transforms. Within this environment new potentialities are carved out for man. Baudelaire's painters of modern life, expositors of urban 'flanerie' are reborn and revamped under a cosmopolitan, yet curiously Chinese, guise. The temptations remain, to resist as imagined encroaching tendrils of the metropolis, and of new-age technology, wind themselves around our souls. But perhaps it should be with relief that we let our eyes glaze over a little, let the nervous energy drain from our tired bodies, and give ourselves to the soporific to and fro of the pulse of the city.
在是次展覽中,六島(island6)探討了城市與人類的關係。人類的文明活動促使一個城市的誕生,但城市卻慢慢操控人類,使人類成為只懂工作的傀儡,失去自主意識。我們每天上班,按時下班,在回家途中,你有沒有想過到底是為了什麼去上班,從中你除了那微薄的金錢,你你得到了什麼,又失去了什麼?
You can find all the above artworks
here
.
你可以在
這裡
找到所有資料。
Time / 時間:20 May - 7 July / 5月20日至7月20日
Address / 地址:G/F, No. 1 New Street, Sheung Wan / 上環新街一號(近皇后大道西)
Contact / 聯絡:+852 2517 7566